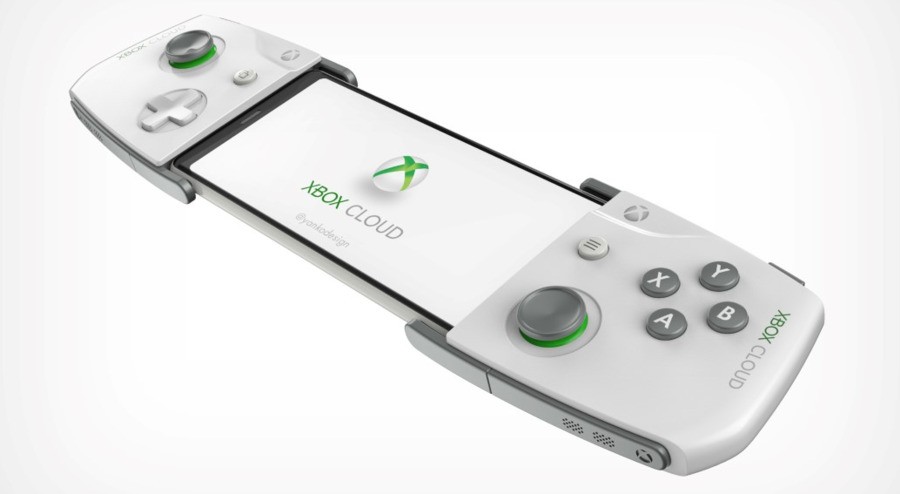 While they're taking two very different approaches when it comes to meeting the needs of their respective audiences, it would seem that Microsoft and Nintendo are thinking along the same lines on certain hardware features.
A new patent filed by Microsoft last month hints at a controller setup which calls to the mind the detachable Joy-Con of the Nintendo Switch. The patent itself is related to a charger for "removable input modules"; there's also no reference to the Xbox system in the documentation, but the sketches submitted alongside the patent application share many of the features we've come to associate with Microsoft's console.
Based on these sketches, we can surmise that these input modules will bolt onto the sides of your smartphone, turning it into a portable gaming system. This is by no means a new approach – bolt-on control interfaces have been available for Android and iOS devices for years – but it would seem this particular product is aimed at extending Microsoft's much-hyped Project xCloud streaming service to devices that lack a dedicated gaming interface. The modules appear to include their own speakers and support for both wired and wireless audio.
Designer Sarang Sheth, who has used the patent images to mock up some convincing 3D concepts – says:
Designed for immersive landscape gaming, the controllers come with two flippers that hold your phone gently but securely from the sides, while memory-foam pads make sure they don't press any buttons. These side flippers are ideal for phones with no bezel, because this makes sure the controllers don't overlap the screen from the left or right. Both halves of the controllers connect to your phone via Wi-Fi to deliver a seamless gaming experience that's absolutely lag-free.
While this setup wouldn't directly compete with the Switch, it's nonetheless interesting to see Microsoft take an approach which echoes the portable nature of Nintendo's console – and given that Project xCloud will allow you to start your game on your home console or PC before taking it on the road with your smartphone (and vice versa), it also shares the same "anytime, anywhere" ethos that the Switch is built around.