VALPARAISO — Portage Patrolman Steve McGraw slowly moved through the hallways of the virtual business building Friday afternoon in search of a gunman leaving shooting victims in his wake.
When he came across a person sliding along the floor out of an office begging for his life pursued by the shooter, McGraw did not hesitate to fire and take the gunman down before he could do more harm.
It is precisely this type of split-second decision making that is the goal of a virtual-reality and simulator-based training facility under construction at the Multi Agency Academic Cooperative training site in Valparaiso, according Stewart McMillan, fire chief at the MAAC.
While ground has been broken on the new 3,200-square-foot facility, which will also house classroom and workshop space, only half of the $1 million price tag has been raised, according to organizers. A fundraising campaign to generate the balance of the cost was kicked off Friday afternoon with a targeted opening date of June.
"This really is a game changer for regional law enforcement and fire departments," Portage Police Chief Troy Williams said while watching one of the demonstrations of the new virtual classroom.
Friday's demonstration used a flat screen, but the virtual classroom being installed at the MAAC will feature a 300-degree wrap around screen, McMillan said.
Videos demonstrated Friday included an active shooter in an office building, a man threatening to harm a child and target shooting.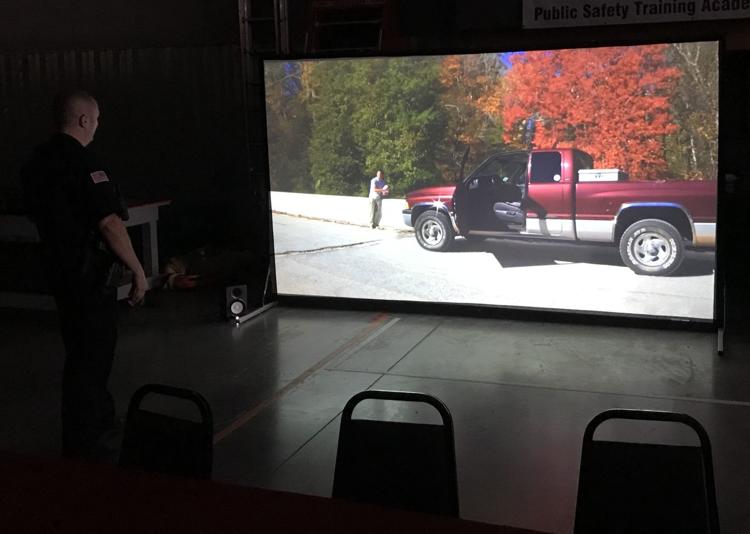 Keep reading for FREE!
Enjoy more articles by signing up or logging in. No credit card required.
The videos respond to the trainee's moves and can be modified along the way, said Steve Diiullo, midwest regional sales manager for VirTra, maker of the virtual classrooms.
Griffith Police Chief Gregory Mance said placing officers in "real world situations" within a training structure will result in saved lives.
State Sen. Ed Charbonneau, R-Valparaiso, said the MAAC is a crown jewel not just for Northwest Indiana or the state, but the entire nation.
"This is incredibly important for every Hoosier and American," he said.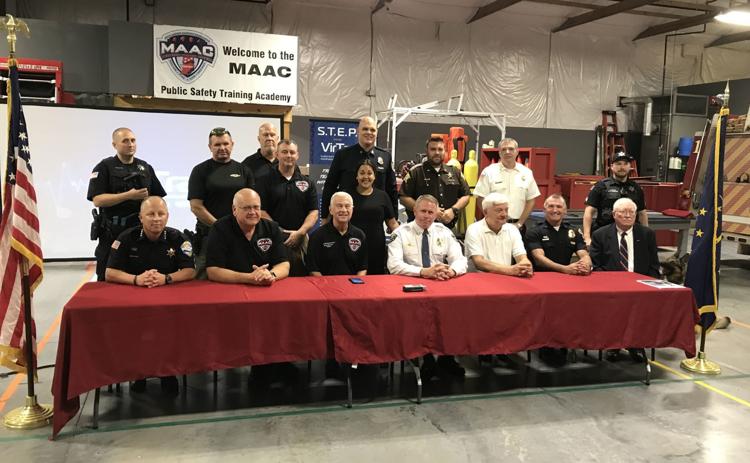 The state contributed $250,000 toward the project, which was matched by the McMillan Family Foundation, Charbonneau said.
"We are committed to this vision, and strive every day to honor these individuals and the professions they've chosen to serve in," McMillan said. "With the support of the community, we can continue to provide them with the proper training resources they need to do their jobs well."
Those wishing to contribute to the new training facility can make donations payable MAAC Foundation and mail to 4203 Montdale Park Drive, Valparaiso, Indiana, 46383, or donate online at maacfoundation.com/trainingmatters.