Research
End Users Will Spend $52 Billion on Wearables in 2020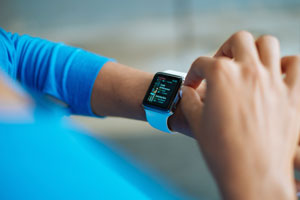 valentinphotography / Shutterstock.com
According to a forecast from Gartner, worldwide end-user spending on wearable devices will reach $52 billion next year. That's an increase of 27 percent compared to 2019, which is "on pace" to reach $41 billion in spending, the research firm said.
Nearly half that spending (44 percent) will be on smartwatches, a segment with expected spending growth of 34 percent in 2020 compared to 2019. "More users coming into the smartwatch segment are replacing wristbands with smartwatches," commented Ranjit Atwal, senior research director at Gartner, in a statement. "While brand leaders Apple Watch and Samsung Galaxy Watch command premium pricing in the smartwatch segment, lower-priced players such as Xiaomi and Huawei will counterbalance high-priced smartwatches with lower-cost smartwatches. We expect average selling prices of smartwatches to decline 4.5 percent between 2020 and 2021."
Smartwatches will also lead in terms of shipments, along with ear-worn devices. Smartwatch shipments are forecast to total 86 million units in 2020, while ear-worn device shipments are expected to total 70 million units.
Overall, several factors are contributing to the rise in wearable device spending, Gartner said:
An influx of users who are new to the wearables market;
Improved sensor accuracy;
Advances in miniaturization; and
Better user data protection (particularly important for healthcare use cases).
In particular, Gartner predicted that by 2023, one-tenth of all wearables will be unobtrusive to the user, thanks to miniaturization advances that make sensors almost undetectable. "These discrete and nearly invisible wearables will particularly increase acceptance among reluctant end users," noted Alan Antin, senior research director at Gartner.
The full report, "Forecast Analysis: Wearable Electronic Devices, Worldwide" is available to Gartner clients here.


About the author: Rhea Kelly is executive editor for Campus Technology. She can be reached at rkelly@1105media.com.