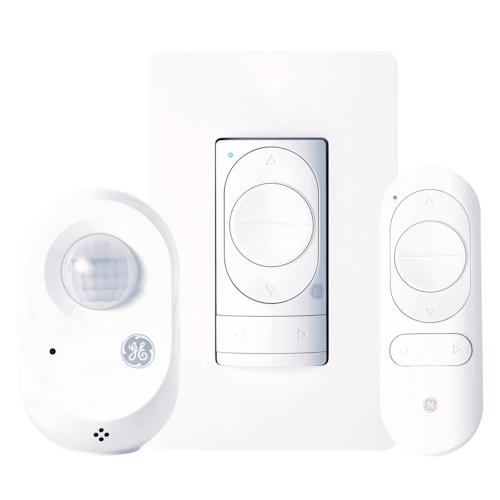 Adding to the connected home lighting products at CES, GE Lighting launched hybrid Bluetooth and Wi-Fi connected lighting and controls options, along with plans to enable third parties to deliver C by Ge-compatible products. (Photo credit: Image courtesy of GE Lighting.)
Residential customers are getting more options than ever in terms of deploying LED-based smart- and connected-lighting systems in their homes with many new options emerging at CES 2020 (formerly the Consumer Electronics Show). GE Lighting, for example, has expanded its C by GE portfolio with new control technologies for its solid-state lighting (SSL) products and a plan to allow third parties to supply products that are compatible with the C by GE technology. LIFX has announced a number of new lighting products including filament and decorative lamps, LED strips for use with TVs and monitors, a new smartphone app, and a wireless switch for simplified control.
Wi-Fi has not generally been a technology used extensively in connected lighting because Wi-Fi is relatively high in cost and power used relative to alternatives such as Zigbee and Bluetooth Mesh. But as we covered a few days ago in our article about WiZ Connected announcements at CES, Wi-Fi is ubiquitous in homes, and homes have relatively few smart-lighting nodes compared to businesses. The proliferation of Wi-Fi has driven the price of ICs down to levels affordable to smart home products with relatively low bandwidth demands.
C by GE
GE Lighting first brought C by GE products to market back in 2018 and added to the portfolio a year back at CES. And understand that the C by GE products come from the lamps-oriented GE Lighting organization that remains a part of the main GE corporation as opposed to GE Current that focuses on commercial luminaires and connectivity and is now owned by AIP (American Industrial Partners).
GE Lighting actually takes a hybrid wireless approach to C by GE. Generally, the lamps utilize Bluetooth. That implementation means that in the simplest of installations a consumer needs nothing but a smartphone and a lamp to enable control. Indeed, the lamps work seamlessly with home hubs such as Google Home.
The switches, dimmers, sensors and more, meanwhile, use Wi-Fi for more elaborate control installations including remote control over the Internet. The on/off switches and dimmers can be installed anywhere in the home as they are battery-powered and require no wires. The same is true of the sensors that detect motion and ambient light level, as well as a remote control that can simplify operation, although GE also offers an app that can be used to commission complex control scenarios.
GE Lighting also said that it will open a Works with C by GE ecosystem in 2020 that will allow third-parties to sell compatible products. The new additions to the portfolio will be available in the next few months. The company did not define a timeline for the Works with C by GE program, but we'd assume some third parties are already engaged.
LIFX
The LIFX smart SSL products, meanwhile, are based entirely on Wi-Fi. LED filament lamps have become incredibly popular, so the new LIFX filament lamps may be the most significant addition to the portfolio. Users will be able to dim or control the filament lamps just as they do others, and LIFX said they will offer the filament models with smoky, amber, and clear glass.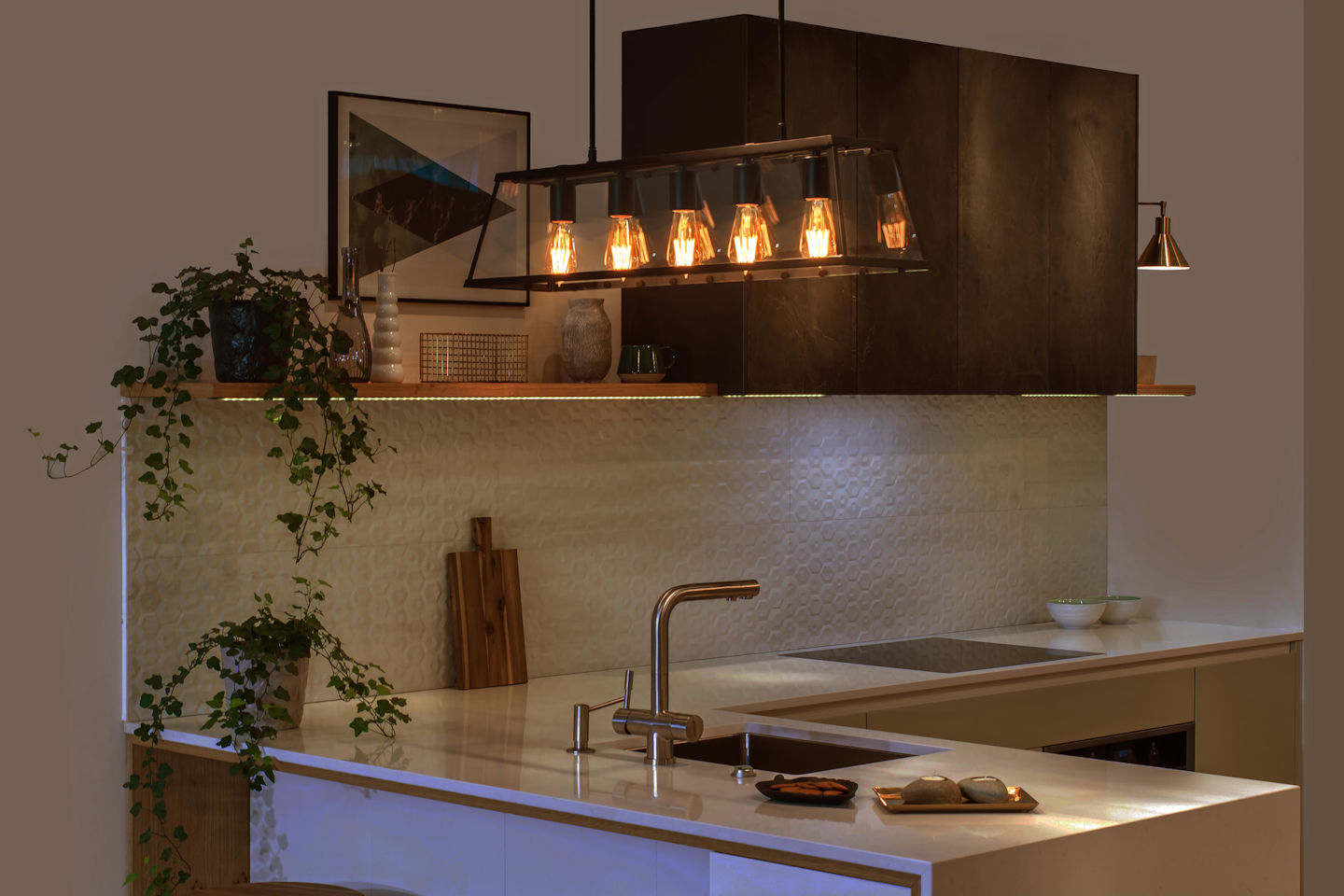 Buddy-owned LIFX presented vintage-style smart LED-filament lamps at CES this past week that are suited to both residential and hospitality applications. (Photo credit: Image courtesy of LIFX.)"It's no secret that vintage-style filament Edisons are popular, so we have tried to remain faithful to the classic look, but have ensured the utmost quality, whilst also offering consumers the choice of finish," said Norbert Herrmann, vice president of LIFX. "We see these being as popular in the shop or restaurant as they are in the home."
The new LIFX Switch has four control buttons to work with for different LIFX lamps or groups of LIFX lamps. The switches can set dim level but just provide a simple way to turn on lighting to predetermined settings.
The LIFX Z TV and Z Gamer strips are designed to enhance the TV or gaming experience. The strips are intended to be mounted around the perimeter of the TV or display on the back side.
LIFX also announced candelabra-style lamps with tunable white technology. The lamps replicate the warm-to-cool-white capability of the previously-available Mini Day and Dusk products. Finally, LIFX also has a new smartphone app with enhanced control capabilities intended to simplify the commissioning of whole-home systems. All of the products are slated to ship by April.
LIFX began life as a crowd-funded startup. But the company was eventually bought back in early 2019 by Buddy, a company focused on smart building technology.