EI Live! 2020 takes place on April 21-22 at the Farnborough Exhibition Centre delivering the UK's national AV and custom install show.
It's your only chance in the UK to witness everything the AV
and technology installation sectors have to offer, so sign up today at our dedicated
website www.eiliveshow.com
If you are an installer of home automation/AV systems, work in the commercial automation/ AV world or an electrical contractor looking to tap into smart utilities, EI Live! 2020 is the place to be and learn everything you need to make your immediate and long term future in the industry a success.
Architects, developers and interior designers will also benefit from attending and learning more about how these fields will affect their work in the coming years. Make no mistake, if your customers are not asking for smart tech and integrated AV yet, they will be and soon. EI Live! is the place to find out how to include these special experiences into your designs.
EI Live! 2020 fires the crucible within which the UK
smart building and AV sectors will be forged for the coming years, so make sure
you do not miss out.
The Essential Inn
As well as all the usual learning, exhibition and networking opportunities (including the Smart Building Awards) a new and innovative feature this year is the Essential Inn.
There comes a time during every show when a little break, some refreshment and a good chat is most welcome. But what if you could do that in our very own specially created Inn and book time with valued suppliers who are serving your drinks at the same time?
Well now you can, stay tuned for more on how this unique feature will work and how you can get involved. Moving to a new venue last year, The Farnborough Exhibition Centre, delivers a fantastic venue for the show to grow and develop over the next few years.
Farnborough is well-connected, just 35 minutes from Central London by train, 30 minutes from Heathrow and within easy reach of the M3 & M25.
Free commercial vehicle friendly parking for up to 3,500 on a secure site is also provides and if you wanted to be really flash, TAG Farnborough Airport is on the same site. If you are staying over, check out the special accommodation link on the dedicated show website to arrange your accommodation quickly and easily.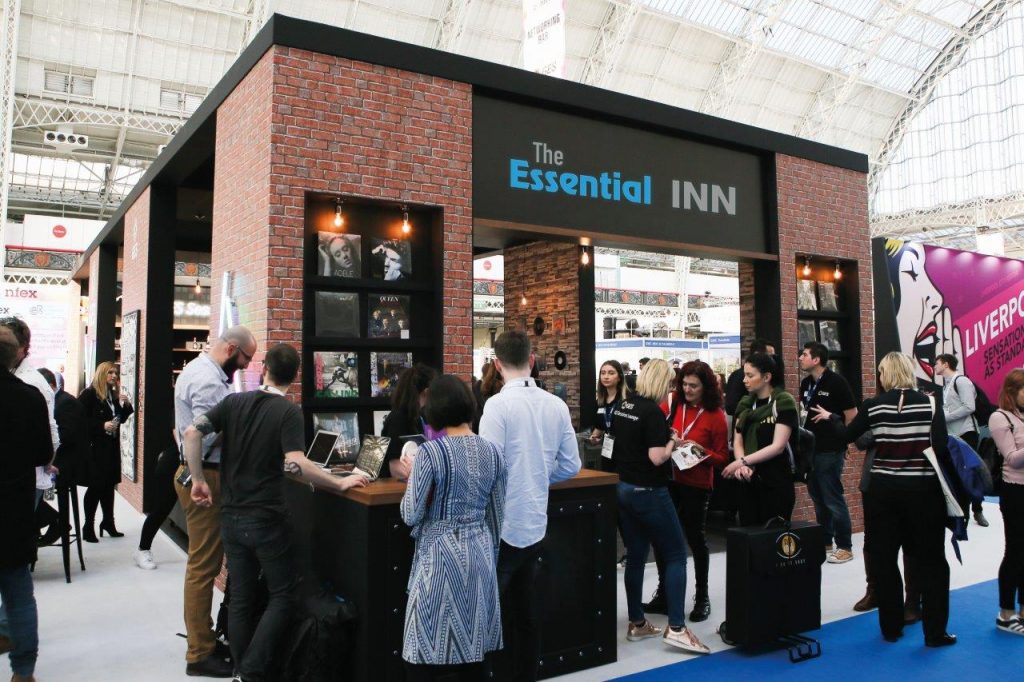 New names and big returns
You can get a complete run down of all the exhibitors at this year's show on the official site, however a few names and bits of news to note. Snap/AV and Control4 back this year after a couples of years away, great to have this important brand back.
Distributor OneAV has doubled the size of its stand this year and so has Invision. We also have to thank OneAV for supporting the show this year as the main sponsor.
Making the journey all the way from Krakow and new to the show, smart home brand Grenton. Also new to the show in their own right are; Optoma, Dali, Into AV, Ezviz security (Part of Hikvision), Lutron and Netgear.
Learning is earning
This year our Technical Theatre will once again deliver valuable insights into the industry to enable visitors to make informed decisions moving forward. William Hopkins of driver creation experts Intrinsic Dev is a global leader in the field of smart homes and future technologies.
He is a KNX Partner, Member of the British Computer Society and Member of the Institution of Engineering and Technology. William will present a talk entitled 'Top 5 Industry Trends Of 2019 – What Can We Learn From Them?' Focusing on the five of the key trends in the smart home industry from 2019, the talk will look at the impact they have had on the Audio-Visual installers and integrators.
The session will also reflect on how the emergence of these trends has forced the industry evolve and adapt to the new challenges and situations. In analysing these trends, the talk will look how installers can capitalise on them and ensure continuing profitability.
Andy Oattes is the Sales Director of OneAV UK, and will offer a session entitled, 'Hi-Fi To CI To CI-FI & Why?' Andy says, "Technology consistently disrupts consumers ability to enjoy their audio content in the way that they'd like.
Recent technological advances have now made it much easier to provide the best audio performance for our clients. We will look at how we achieve the balance between the content and the user experience, most importantly of all, what's the optimum business model?"
Hugo Fitzjohn, Education Manager at Meridian Audio, will present a session entitled, 'Sell Clients Experiences'. Hugo argues, "When selling systems to clients whether it be lighting, control, network, multi-room audio, cinema or any combination of these it's often the easy route to focus on specification sheets and equipment lists required for a project.
"The reality is that most clients don't know what each line
items means to them other than less money in their wallet, thus eroding any
sense of value. In this session we'll look how we can leverage emotional
engagement and refocus how we approach selling potentially complex systems and
give clients the value that they are looking for whilst improving your
profitability.
Mike Ranpura is the Director of London based technology integration firm Smart Life AV. Smart Life AV was established in 2014 and operates primarily in the residential sector.
In 2019, Smart Life AV was recognised as one of the first ten companies worldwide to achieve CEDIA Advanced Member status. Mike's talk will be called, 'CEDIA Through The Eyes Of A Technology Integrator'.
Mike will guide you through his personal journey with CEDIA, from becoming a member in 2016 to currently serving as a CEDIA Commissioner. He will explain how you can maximise your membership investment and take advantage of various benefits such as the Outreach Instructor, Member of Excellence and Certification programs to help you elevate your own business.
With first-hand experience, he will provide unbiased insight into what approaches work best, reveal what the future holds for the association and how you can get involved.
Davy Currie is the Managing Director of Infracore Home Technology Consultancy, Founder of Infracore Group (a new start-up accelerator for the AV & Integrated Systems sector) and sits on a board as Non-Executive Director with two other home technology companies.
His session is entitled 'Diversify Or Die!' Davy says, "The speed at which our industry is evolving is forcing us to continuously make changes to how we operate. How do you maintain a decent profit whilst frequently reinventing the wheel? And really how quickly is the technology advancing? I'll be putting forward some interesting facts and figures to answer this question and thoughts on how to keep up.
"I've asked some industry friends in different positions from manufacture to installation and may have uncovered a winning formula which we can all follow. As well as exploring some thoughts on where we'll be in 5, 10 and 15 years, I'll be looking at the strategies, tools, hacks and help available for all of us. From competing with the big dogs and hedge betting to crystal balls and the SOS."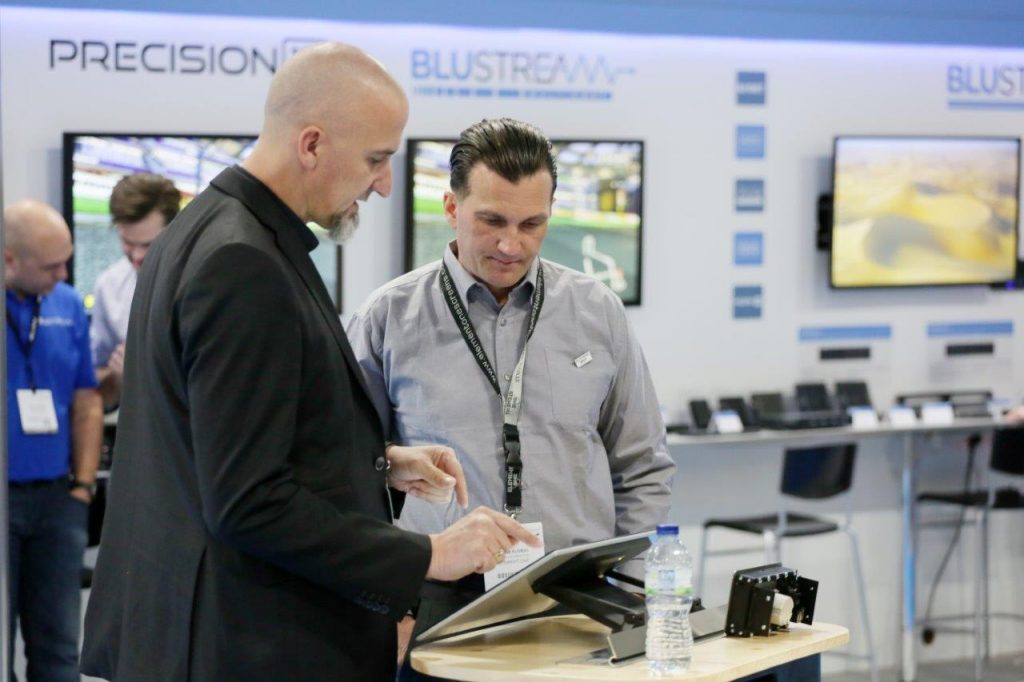 How To Sign Up  
For free EI Live! 2020 registration visit eiliveshow.com
A complete list of exhibitors and all the show info you need
can also be found on the site. 
For tickets to the Smart Building Award visit smartbuildingawards.com
The Smart Building Awards take place on the evening of April
21 at The Village Hotel, Farnborough, a short distance from the main show
venue. Get in fast as tickets are selling fast and last year's event was sold
out.