Ultra Wide Band (UWB) technology has made its way to several smartphones, including the Xiaomi Mi 10 5G. Besides offering a high bandwidth method of transferring data, UWB accurately calculates the distance and relative position between devices, which promises to change the way we interact with smart home devices.
As Xiaomi demonstrates in the video below, direction tracking tells the phone what device you are pointing at, allowing it to display the relative controls – simple on/off switch in the case of a fan, playback controls for speakers and more for a smart TV.
This is pretty intuitive and it feels like using an old-school remote (except it avoids the clutter of juggling 5 different remotes for things). The direction data is surprisingly accurate, the phone can figure out where things are within +/- 3 degrees.
Distance data allows smart locks to unlock your door as you approach but keep it locked while you're just going about the house (Bluetooth has been used this way, but it's not nearly as accurate). This can be used in cars as well, replacing the keyless entry fob with your smartphone.
Samsung has added UWB to some of its phones as well, starting with the Galaxy Note20 Ultra. It demoed the SmartThings Find application that uses AR to interact with gadgets or guide you to one you lost. It also talked of distance-based smart locks, especially for cars (after the acquisition of Harman Samsung is a major supplier of car electronics).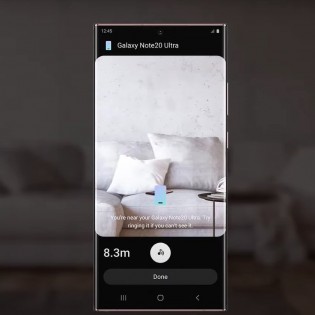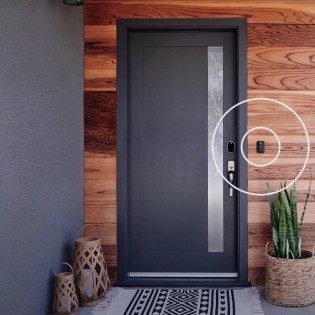 Samsung demo: Locating and interacting with gadgets • Smart locks
Both Xiaomi and Samsung are using NXP chips for the UWB functionality.