Amazon's Echo devices have evolved and multiplied over the years, and the latest generation of Alexa-powered smart speakers from the tech giant are the best, most powerful ones to date.
With new designs, built-in clock displays, large screens and faster innards, there's a whole host of different devices to suit your needs.
Whether you're after an Echo in the kitchen to help you with tricky culinary timings, a more powerful device for blasting out music, or a home for Alexa by your bed, there's an Echo out there for everyone.
We've rounded up everything you need to know below, to help you easily choose the best Amazon Echo for your needs.
What's the difference between Alexa and Echo?
Often mixed up or used interchangeably, Alexa and Echo are actually two different things.
Alexa is the name of Amazon's smart assistant and is the equivalent of Apple's Siri. Echo, on the other hand, is the name given to all of the physical Amazon-made devices that Alexa lives in, so to speak.
To put it another way, Echo devices are the lamps, and Alexa is the genie that lives inside them.
Is there a monthly charge for Alexa?
There's no monthly charge for Alexa, meaning you can take full advantage of its feature-packed skills which include anything from setting timers or alarms to checking the weather, turning off your lights, asking for sports results, and much, much more. 
Certain features like controlling your heating, seeing who's at the door or controlling your lightbulbs will obviously require additional hardware purchases, but they'll all clearly state whether or not they're Alexa-compatible.
Is music free on Alexa?
If you've got music saved on a device like your phone, you can stream music to an Echo for free via Bluetooth.
If you're an avid music listener, however, then you'll more than likely want to pay for a music subscription service like Spotify or Amazon Music Unlimited, if you're not already doing so.
Amazon Prime members have Prime Music included in their subscription, which serves up around two million songs.
It's not a bad amount by any means, but it's still a long way off of the 35-40 million songs offered by Spotify and Amazon Music Unlimited.
Will Amazon Echo devices be cheaper on Black Friday?
Amazon's Black Friday extravaganza is running from 20 to 30 November and, as per usual, it's the best time of year to invest in an Echo.
More significantly, Amazon has already let rip with a slew of discounts across its range of Echo devices, including the recently released Echo (4th gen) and Echo Dot (4th gen), which see price drops of up to £30.
For all the best Amazon Black Friday deals, check out our guide.
Everything you need to know about the…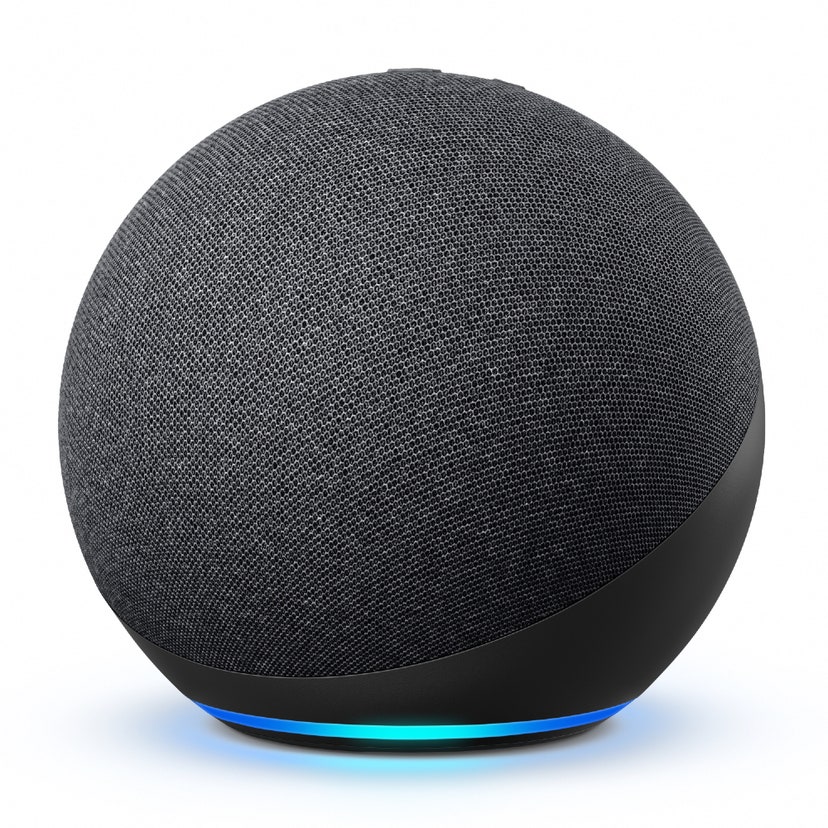 Amazon Echo (4th gen)
Amazon has refreshed the Echo for 2020 and those new changes add up to its most accomplished smart speaker yet.
Back with a bassier and altogether more accomplished soundscape, this model does a much better genre-hopping job while still delivering the goods for spoken-word podcasts and audiobooks.
It's also taken a welcome turn towards the sustainable too, with the use of recycled materials in both its design and packaging.
With support for all major music streaming services and smart home devices, the Amazon Echo remains a top-tier stocking filler.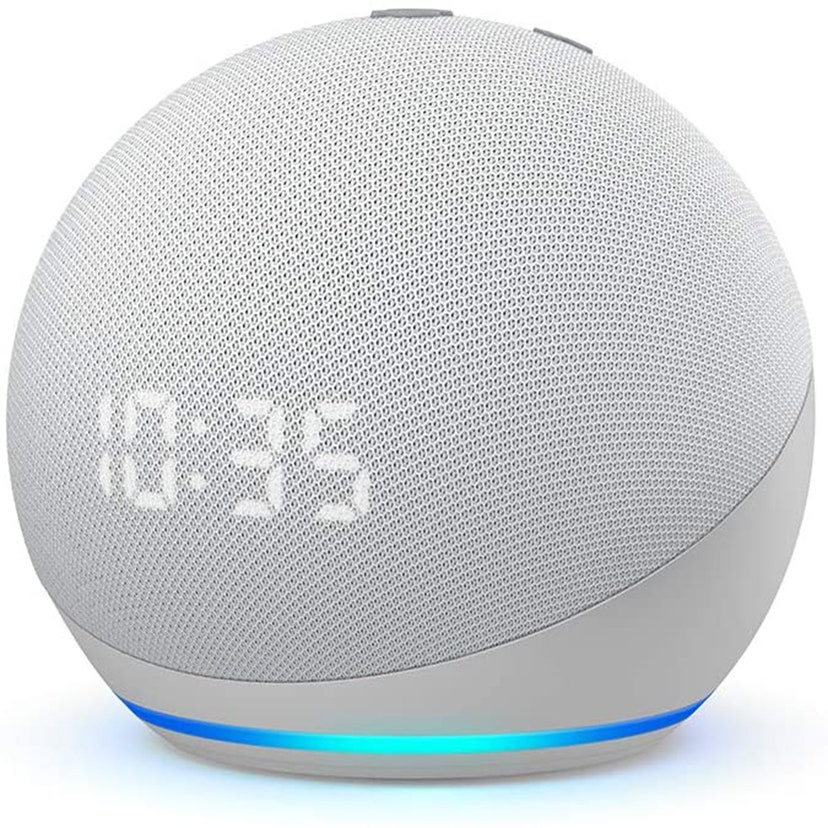 Amazon Echo Dot (4th gen)
The all-new Echo Dot has a futuristic spherical shape that's ideal for blending in with your living room decor without taking up too much space. Despite its smaller size, it delivers crisp vocals and balanced base for a smooth, enjoyable listening experience.
If you fancy keeping tabs on the time at a glance then you might want to consider splashing out £10 more for the version with a built-in digital clock display too.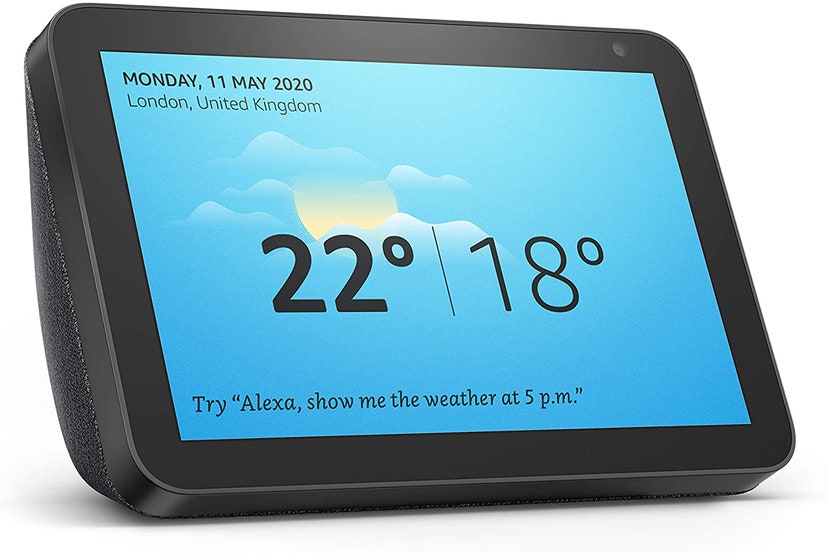 Amazon Echo Show 8
If you're a fan of watching YouTube recipes in the kitchen, or just want to have a larger screen for desktop videos in general, then the Echo Show 8 has you covered, thanks to its large 8in HD screen, with built-in speakers to boot.
If that wasn't enough, it's got a camera for video calls too, letting you catch up with other compatible Echo device owners without having to leave the comfort of your home.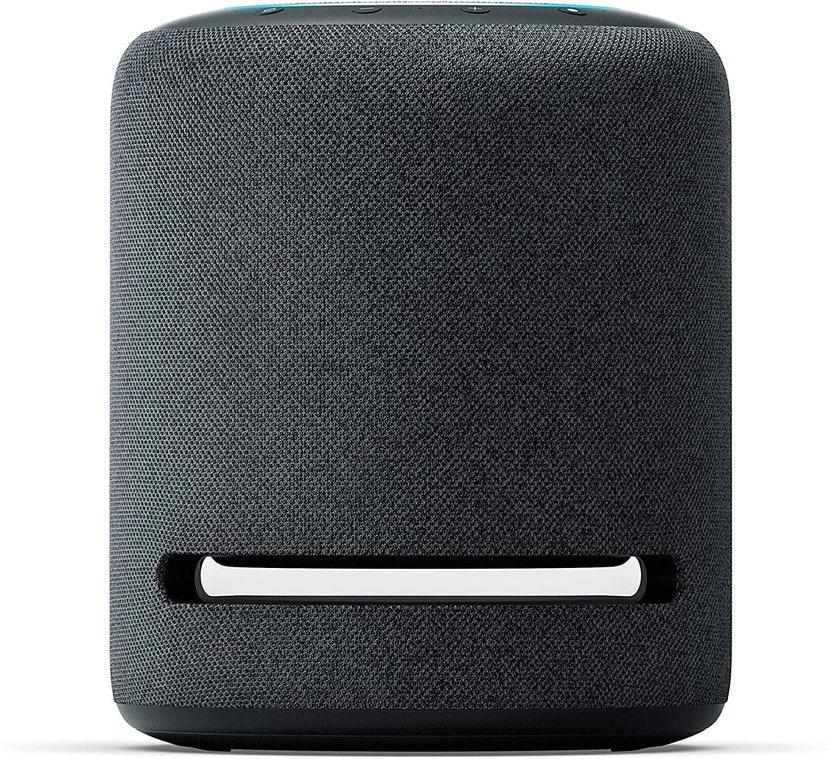 Amazon Echo Studio
The Echo Studio is an ideal choice for music fans.
What it lacks in the screen department is more than made up by its powerful innards, which boast a total of five speakers for thumping bass, dynamic midrange, and crisp highs, with Dolby Atmos tech thrown in for good measure.
Pair it up with a Fire TV Cube or Fire Stick 4K, and you can use it for watching movies too.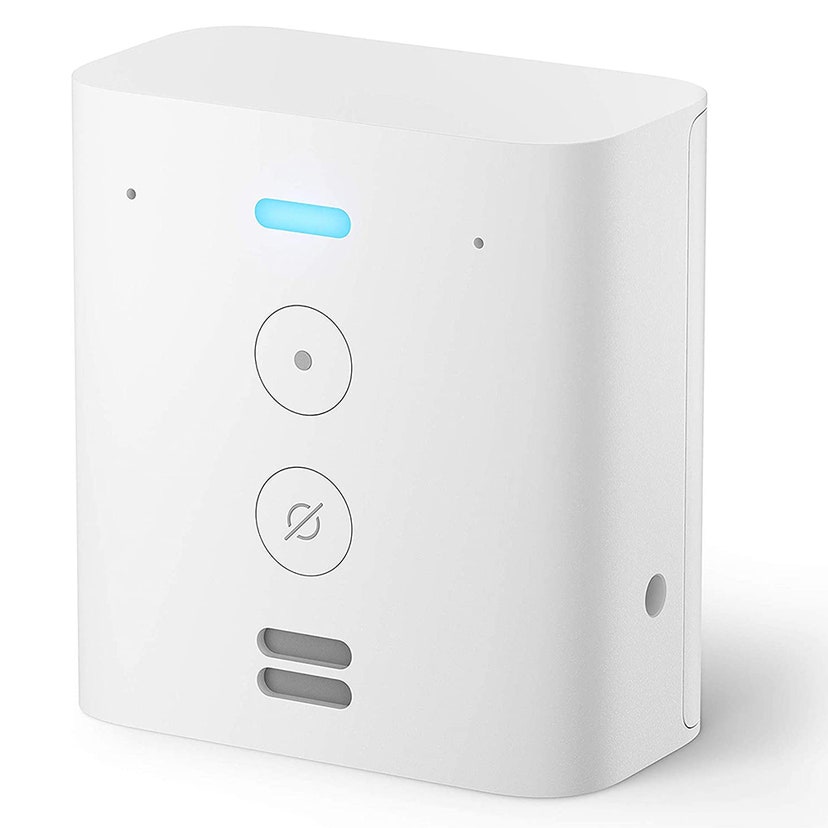 Amazon Echo Flex
If you've already got a few Echo devices and simply want to make a room smarter without adding another speaker then the Echo Flex is a clever little device which does just that.
Essentially a smart plug with Alexa powers, it'll let you ask Alexa questions, set timers, control your lights and more.
It can also be connected to any regular speakers with a 3.5mm headphone jack, for bigger sound.